How can we reinvent IFC's Employability Tool to create a modern, product focused approach and position IFC as a thought leader in the employability space?
Background
IFC was offering bespoke diagnostic services to help public and private higher education institutions assess their ability to prepare their graduates for the job market. Studies have shown that employers report that graduates from tertiary education do not have the skills necessary to enter the workforce, requiring additional training on their part. In response to this need, IFC developed the "Employability Tool", an assessment which would assess the services and resources a Higher Education Institution (HEI) provides to make their students more "employable".
This assessment required significant time and resources from all parties and required a lot of in-person participation. As the COVID-19 pandemic hit, IFC had the realization that to grow this initiative they would require a new approach and introduction of technology to allow for faster, remote assessments and expansion into new regions.
Objectives
Transform IFC's current Employability Tool
to support a larger number of institutions.
Develop a strategy
to improve the pipeline of potential clients for the Employability Tool.
Develop brand identity
elements and digital assets to position and help scale the initiative.
Design a new interactive platform
to support the strategy and growth.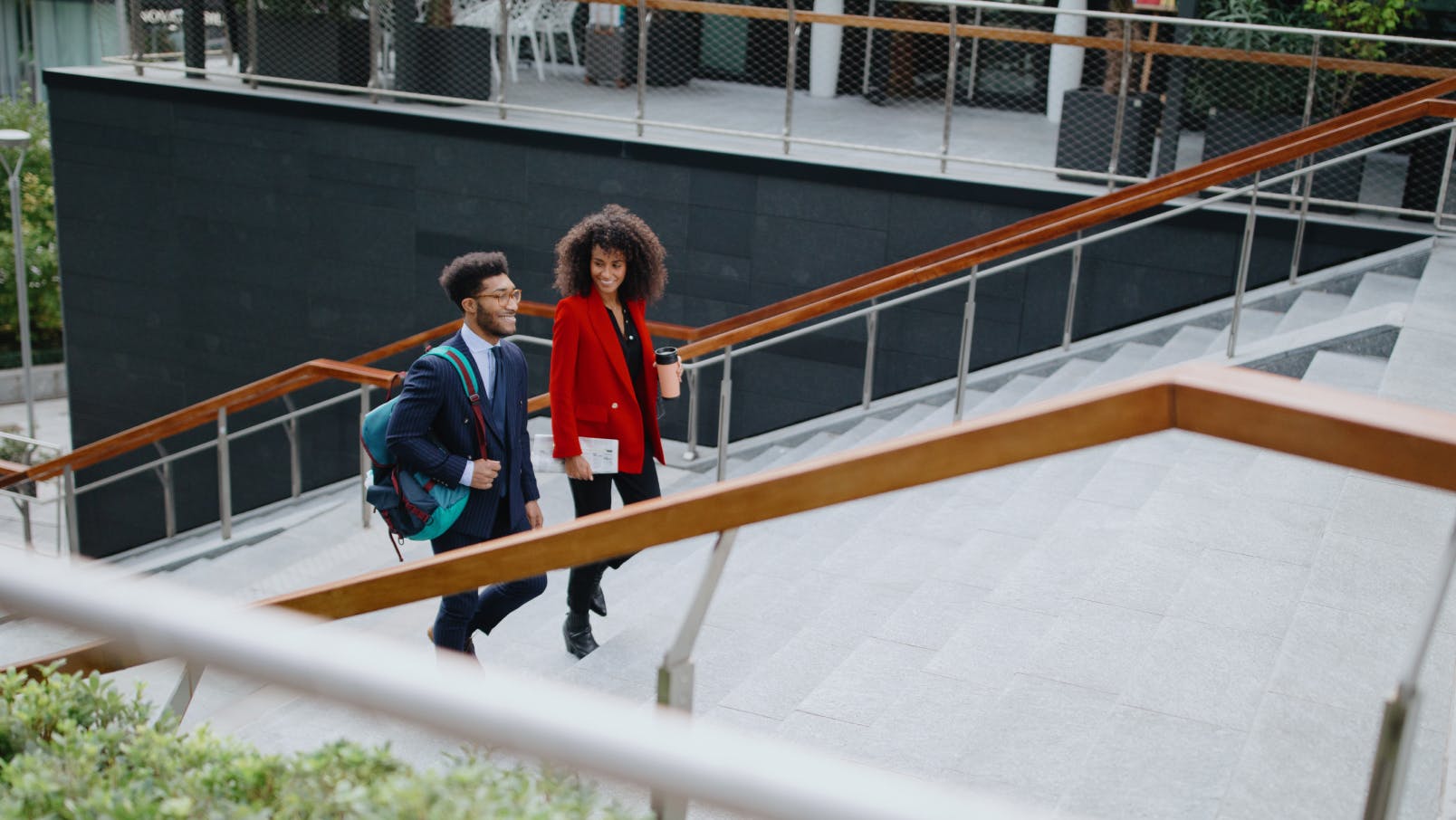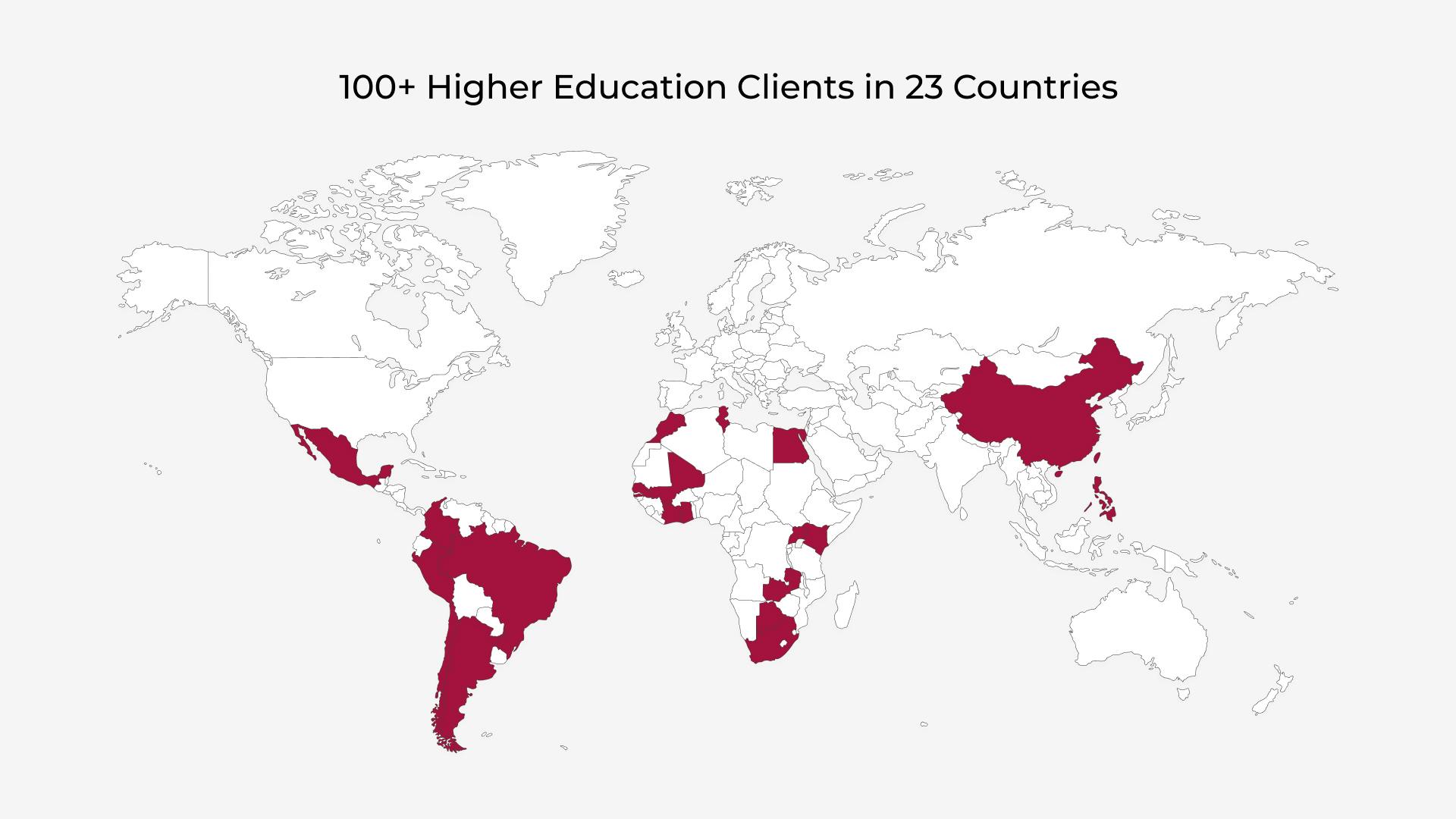 Market Assessment Insights
Through a series of workshops and interviews with stakeholders, we analyzed the market size, target audience and drivers of growth, as well as risks of the employability services while comparing it to other IFC initiatives. We identified a key opportunity for IFC to launch the endeavor as it was the first of its kind in a competitor-less space.
Misaligned learning and job markets:

Employers are demanding that higher education institutions focus more on preparing graduates for the job market.

Consistent tertiary education growth:

By 2035, the number of students enrolled in tertiary education worldwide is expected to increase from 214.1 million in 2015 to 471.4 million.

Regional growth:

East Asia Pacific has seen the greatest growth, South & West Asia is expanding rapidly, followed by Latin America and the Caribbean. Arab States maintain a stable growth, and Sub-Saharan Africa is seeing a steady rise.

Digital Transformation and Learning

In person training, especially for-mid-career professionals, becomes increasingly expensive. Institutions need to be prepared to scale digitally.

Lifelong learning and retraining

To be effective, institutions must be highly in tune with the labor market to ensure their value to both students and employers throughout a student's life.

Massive shift due to Covid-19:

COVID-19 represents a massive cultural shift in how learning can be developed and will likely speed up the amount of online degrees being offered around the world.

Changes in market needs:

As technology and the job market evolve, this will mean a greater focus on soft skills to teach students resilience so that students can reinvent themselves as the job market changes.
Online Strategy
With such a significant shift and a new found need for employability solutions in the market, the existing employability services IFC was providing were not able to scale at the pace that the IFC team wanted. We developed a tiered product strategy which would allow IFC to appeal to a wider audience, learn more about regional HEI's, and maintain contact with HEI's to develop their sector pipeline for investment.
Branding
While branding Vitae, we needed to reflect its relationship with IFC carefully to ensure it leveraged IFC's name while positioning it as a new, innovative product in a crowded space.
The brand needed to fit in various markets including Middle East and North Africa, Latin America and the Caribbean, South Asia, Sub-Saharan Africa and eventually to South East Asia and Eastern / Central Europe. The brand therefore needed to come across as innovative, but not so far out of reach that clients would feel unprepared to engage with the brand.
We developed the entire brand system which went on to be used by various vendors to create additional assets including videos, brochures and other materials in various languages globally. View the brand assets here: https://vitae.brandkit.host/
Technology and launch
In a compressed timeline of three months, we designed, built and launched the new Vitae brand and website in March 2021. We were able to pass all of IFC's technology and communications audits ahead of schedule, and launched as the first IFC site to be fully GDPR compliant. To achieve this, we designed the Vitae website to scale and eventually include the existing Employability Tool as a part of the core system. In total, the system is handling over 19,000 HEI records, and generating benchmarking data from partners who have worked with IFC.
What were the outcomes?
By reinventing its employability brand, IFC has made progress in acquiring dozens of new education institutions to adopt its 360° Assessment. As the leading multilateral finance institution investing in private education in emerging markets, IFC continues to emphasize supporting private universities in the improvement of their employability practices. There's been a keen interest from public universities, however, with several countries taking a sector-wide approach to make progress with their technical and vocational education and training (TVETs). The future looks bright for IFC's Vitae, with plans to reach more universities through the new platform and to increase product offerings to include workshops and training for institutions who wish to focus on key aspects of employability. The ultimate proof of Vitae's success will be several years in the making, when universities start to report their results on higher levels of employability, incomes, and job satisfaction from their graduates.