How can we position WFP Canada and highlight their critical work in school feeding to the Canadian government and people?
Background
The United Nations World Food Programme (WFP) in Canada needed to gain support for its school meal operations around the world, and show the impact of the funding from the Canadian government. We partnered with WFP Canada to find a communications solution that could help them meet both needs.
Objectives
Position WFP as a leading development
organization in food security and nutrition ahead of the G7 Summit.
Show and communicate alignment


between WFP Canada's use of Canadian funds and the Canadian government's work agenda.
Gain and maintain support
for WFP Canada's school feeding program.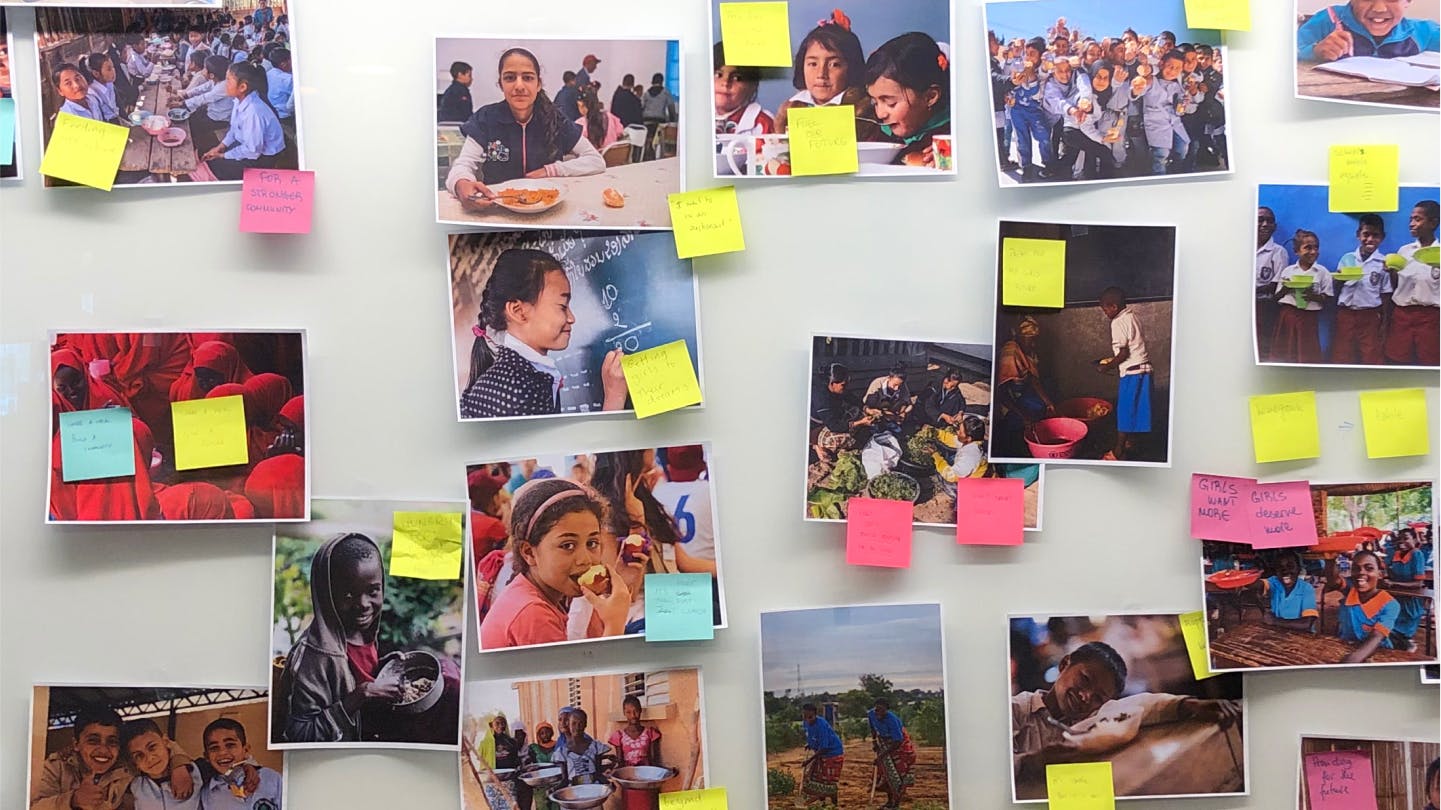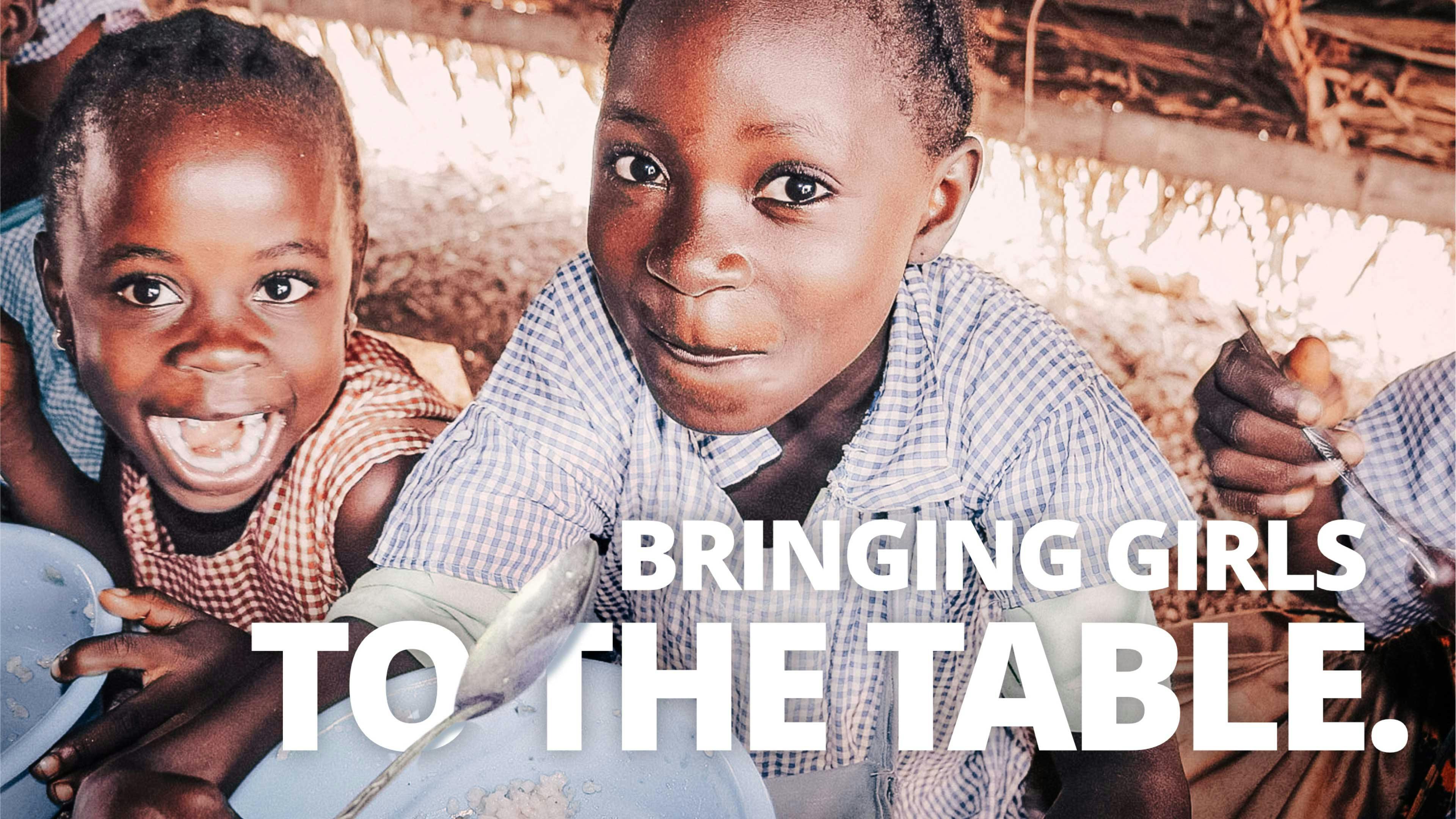 How did we work through the challenge?
Design Thinking Approach and Positioning Strategy
Our team led a full day workshop with the WFP team to gather and agree upon all the components needed to proceed with the project. We discussed audiences, relevant work agenda focuses for the Canadian government, which was heavily investing in gender initiatives at the time, as well as past activities and communication efforts.
This exploration led to a clear and agreed-upon overarching strategy: WFP would position itself as a nurturer of communities by providing food to cover basic nutrition needs and by empowering women and families to be able to contribute their highest potential to society.
Strategy and Creative Concept
Based on the conclusions and ideas gathered in the workshop, as well as research studies provided by WFP, we identified a key insight: When girls are properly fed, they excel in their education, and are more likely to contribute to the overall wellbeing of their communities.
This insight led to the creative concept of "Bringing Girls to the Table'' which focused not only on showing the contributions of well-nourished girls to their communities, but also exemplified WFP's role as a nurturer of communities. This concept also incorporated an explicit gender storyline resonated with the Canadian government. Through this process, we helped the WFP team narrow down all the messages they wanted to communicate in one simple, creative concept.
Production of assets
As a next step, we designed a print and online campaign, and media appropriate for our target audiences. We produced a set of production-ready advertisements and wrote key copy to bring to life the campaign concept. The creative assets were used not only for the campaign itself, but to set the guidelines for future designers and communicators to expand the campaign globally later on.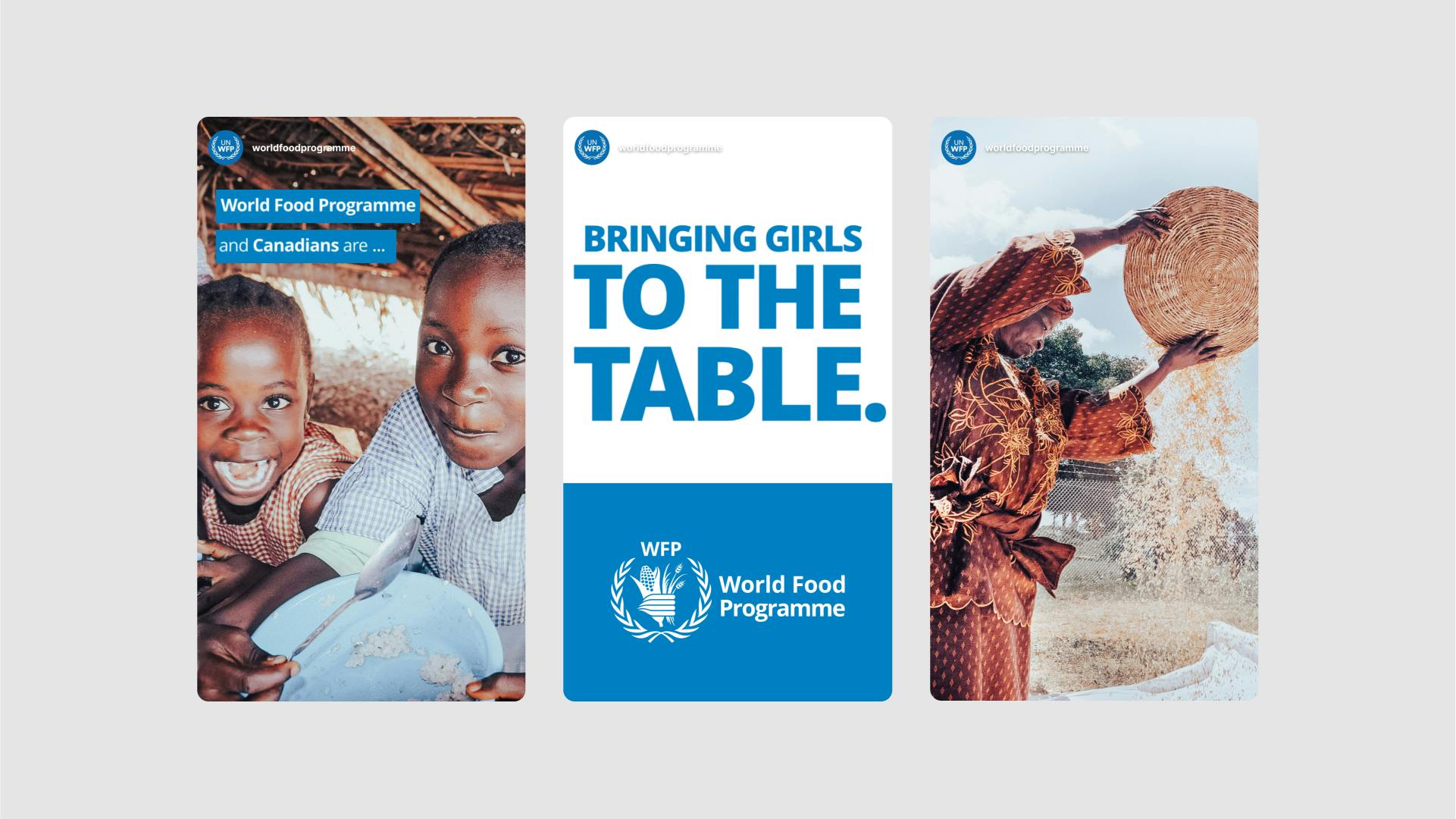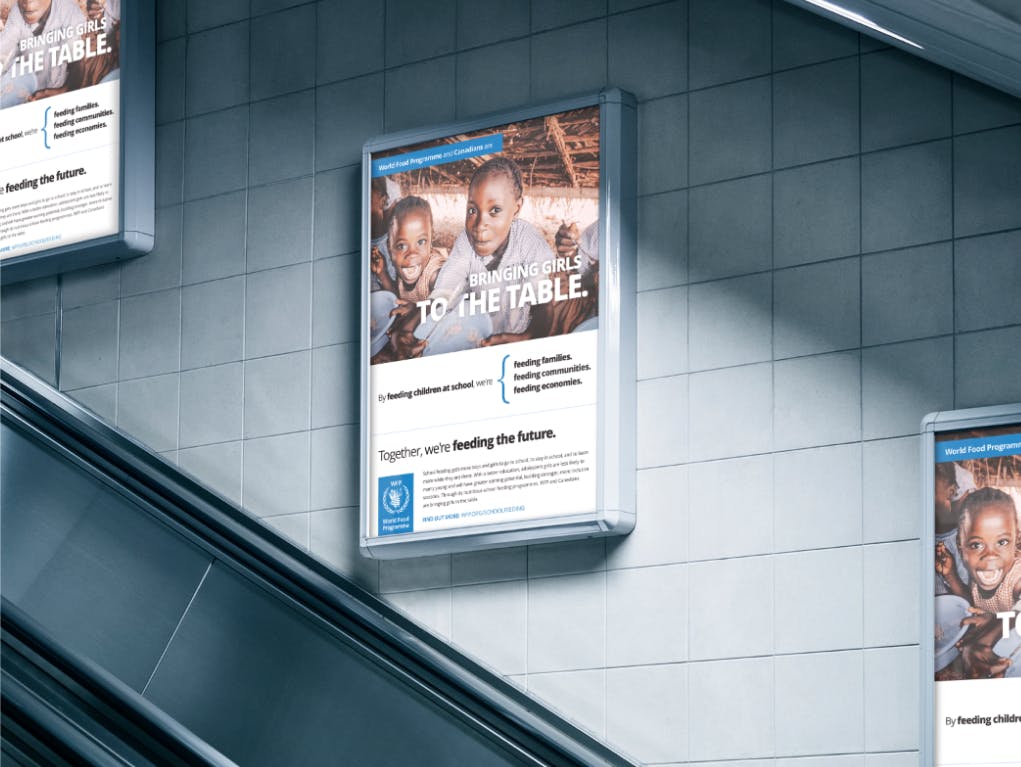 What were the outcomes?
The Globe and Mail, a leading publication in Canada, as well as other prestigious media outlets placed the advertisements free of cost. The campaign transcended the Canadian office: WFP also adopted the campaign globally, helping the organization position itself as a nurturer of girls and their communities and serving as the central focus for G7 campaigns around school feeding and gender initiatives.